In Memory of
Joanne Patenaude
1947 – 2023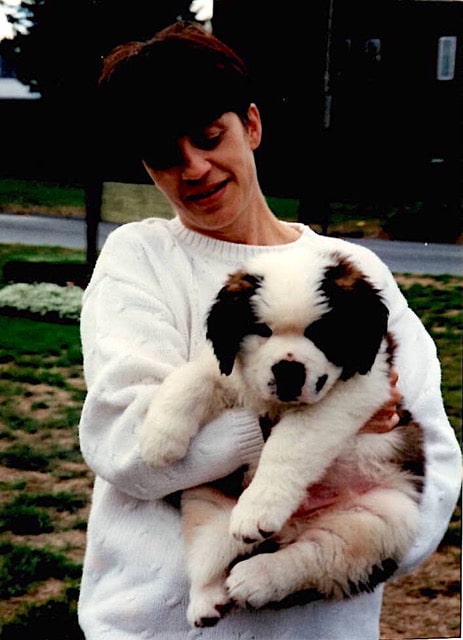 Joanne Betts Patenaude passed on August 27, 2023, peacefully at her home, after a courageous battle with Amyotrophic lateral sclerosis (ALS). She was the beloved wife of David Patenaude.
She was born on June 17, 1947, in Milford, CT and was the daughter of Robert and Jeanne (Coffey) Fogler and granddaughter of Andrew and Eunice Curran.
She attended Central Grammar School and graduated from Milford High School, where she was an honors student as well as an accomplished athlete, basketball being her favorite. She continued her passion for basketball by being a dedicated UCONN Women's basketball fan, never missing a chance to cheer them on whether live at a game or watching on TV. She also took courses at Quinnipiac College and University of New Haven.
Joanne excelled at several positions, including being a Deputy Sheriff with Windham County Sheriff's Department in Brattleboro, Vermont, an Executive Assistant at Levy, Miller & Maretz, New Haven, CT and ultimately joining her father, Robert Fogler, and brother, Andrew, at Windsor Steel Corporation, South Windsor, CT. Together they built a company based on excellent service using the highest standards for customers and staff. Joanne's love for animals, especially large dogs showed with her years of dedication and support for the rescue and safe placement of Saint Bernards both in New England and nationally; raising funds, taking abandoned dogs into her home and providing healthcare needs.
In addition to her husband of 47 years, she is survived by her two much loved daughters, Meredith Betts and partner Robert Buskey, Jessica Betts and partner Josh Grassmann, her brother Andrew Fogler and his wife Mary, sister Patricia Mann, her grandchildren who she thought the world of Sebryna and Robert Buskey, and nephews, James and John Mann.
The family would like to thank the Hospital for Special Care, New Britain, CT, Visiting Nurse & Health Services of CT Hospice whose staff were very special and the ALS Association, CT Chapter.
A special thanks to all her friends at Windsor Steel who supported her through a very long and hard journey, she cared greatly about all of you.
As in life, Joanne wished to keep things simple. There will be a private ceremony to spread her ashes at a later date. In lieu of flowers, donations in Joanne's memory can be made to:
The ALS Association, CT Chapter www.alsact.org or
The Cornerstone Foundation www.cornerstone-cares.org
IN MEMORY of JOANNE PATENAUDE
1947 – 2023
Co-Owner and C.F.O. Windsor Steel Corp
Sadly, Joanne passed August 2023 after a courageous battle with ALS. Even through this terrible time in her life she made it a priority to enjoy her work, her dogs, garden, and especially time with her husband David, her 2 daughters, Meredith, Jessica, and her employees. Joanne's father (co-Founder) Robert Fogler had a vision of expansion for Windsor Steel. Unfortunately, he passed in 2000 before his dream was realized. Joanne and her brother Andrew, stepped in and took his vision to completion teaching themselves all stages of this project. We moved into our current facility Aug. 2001. Over the years Joanne was very involved and concerned for all her employees on a personal level. If there was a birth, a death, or a personal hardship she was one of the first people to acknowledge it and showed how much she cared.
Her qualities like compassion, understanding and patience have left an impression on us and is called upon to help guide us through our day.
We see things that always remind us of her, a dog, a birdfeeder, a hummingbird, and a garden. We know she will always be there with us as an example of strength through the worst of times.
She will never be forgotten and will always be loved. A very rare accomplishment for the owner of a company.
"Listen for our conversations and visit often as you will be missed"